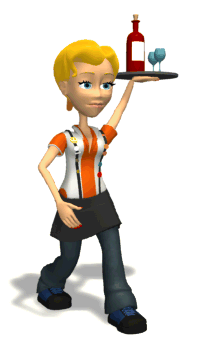 Culinary Arts is a pathway for students in the Hospitality and Tourism Career Cluster. The following description is from the Mississippi Department of Education's current Standard Course of Study for Career-Technical Education: The Culinary Arts Pathway includes classroom and hands-on experiences that will prepare students for employment or continuing education in the food service industry. This program was written to incorporate the National Restaurant Associations (NRA) ProStart learning objectives. Any student who successfully completes this program and the mentoring requirements will be eligible to take the National ProStart Certificate of Achievement Exam, which is a certification recognized in the foodservice industry nationwide.
Average Salary: $43,598
Students who successfully master the Culinary Arts curriculum should have the skills required to tie the National Restaurant Association's ProStart exa, which is based on industry-validated performance indicators. In addition, students will be prepared to take the Mississippi Culinary Arts MSCPAS2 Exam through the Mississippi Department of Education and also to complete the requirements and take the certification test to become ServSafe Certified on a National Level.